Route provides protection for shipments that are lost, broken, or stolen. Add Route to your cart at checkout to enable protection.
Visit routeapp.io to learn more.
Customer Reviews
Filter Reviews:
jacket
zipper
sleeves
Volante
weight
Quality
products
design
stitching
pockets
01/14/2020
Marvin F.
United States
Great product with a little room for improvment
I was blown away by the quality of the coat. The black color with red accents is gorgeous! It looks way better in person than in the pictures. The fit is great. After wearing the coat for a few days, there are some things you will notice: - people will stare at you all the time - the zipper on the sleeve could use some kind of fabric underneath, it scratches my watch sometimes, which is not fun at all - the coat's practicality suffers from the length, especially if you enter a car and want to close the door (but it looks so cool!) - it is really, really heavy (which I quite like) With a little bit of fabric protection underneath the zipper in the sleeves this coat would be perfect. Aside from the that, the outstanding quality and design does not justify anything less than 5 stars.
12/30/2019
Daniel W.
United States
I love this! One big nit.
I love the jacket but I have one nit to pick. It's great that the pockets have magnetic buttons to keep the form slim. But, sadly, there isn't a magnetic button or snap at the bottom of the zipper, and so the corners at the bottom of the main zipper tend to turn out, and it breaks the otherwise very-well-thought-through design.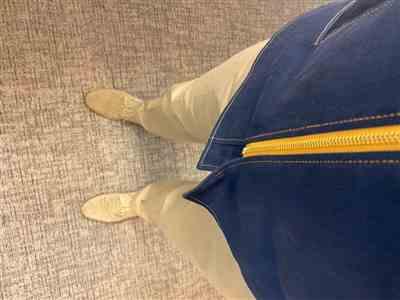 12/27/2019
Robert A.
United States
Can't beat it
These products come with a decent price tag, but are worth every damn penny. The quality is unmatched and the styles are slick and futuristic. If I ever win the lottery, mine and my girlfriend's closets will be replete with Volante products. We love you guys!
12/20/2019
Grace B.
United States
I don't know
Well my package wasn't lost so I didn't need to use it, but it did arrive 3 days late so it didn't help either.
12/16/2019
Peter S.
United States
Beautiful, light jacket.
Excellent light weight jacket that is perfect for the "winters" we have in Arizona. The asymmetrical zipper and collar have a bit of a biker jacket look, but the stitching on the back and sleeves give the impression that you walked off the Grid from the Tron universe.