Starfleet 2293 Vest [Womens]
Description
Women's cut [see the men's cut]
Connect with the legacy of Starfleet's youngest starship Captain, James T. Kirk, in the Starfleet 2293 Vest. Originally worn by Captain Kirk while in the Nexus reality, we've brought this temporal anomaly to life with an impeccably tailored fit. Two pockets and smart construction transform the Starfleet 2293 Vest to a piece of useful and dependable daily wear. Choose from Monster Maroon, Discovery Blue, or Section 31 to make this streamlined vest part of your casual duty attire.
Willow is 5'9" and wearing Monster Maroon in size 33Rachael is 5'6" and wearing Discovery Blue in size 47Sarah is 5'4" and wearing Section 31 in size 47
Features
Durable fabric with slight stretch

Asymmetrical zipper

Square neckline

Fully lined with breathable fabric

Two snap closure external pockets

Back vents for freedom of movement

Made in the USA

Dry clean
Colors
Monster Maroon - Port  with black accents and black thread
Discovery Blue - Blue with black accents and black thread
Section 31 - Black with black accents and dark grey thread
Customer Reviews
Write a Review
Ask a Question
Filter Reviews:
vest
sizes
something
Quality
Volante
sleeves
size chart
Discovery Blue
offer
model
08/14/2020
Amanda B.

United States
Love this, but too big
Really, this is an amazing and well crafted vest. Something I have been looking for a long time. The Discovery Blue is a great color too. My ONLY problem with it, is that it is a bit too large all over. I bought a 33, which seems to be the smallest size on offer these days. Not sure what happened to size 32, despite it being on the size chart? In the vest the 33 is just too big for someone like myself 5'1" that wears a size 2. I will keep it, hoping I can find someone someday to alter it, but really wish there were sizes offered for smaller women.
08/17/2020
Volante Design
Hi Amanda, we're glad to hear you love the design of your Starfleet 2293 Vest! We have the women's size 31 on the size chart because we've offered that size in the past, and might occasionally offer it again but we don't offer it in every new product we make. If you find a local tailor to alter your vest and are looking for matching thread, we are always happy to send you a bobbin for free! Just reach out via email, info@volantedesign.us.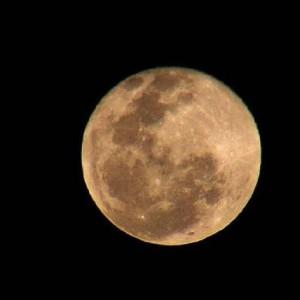 SR
09/18/2019
Saritha R.
You won't regret it!!
I bought this from Volante at a recent convention. The fit is amazing and I can't say enough about the quality of this vest. You can dress it up (white poet shirt with flowy long sleeves) or go bad-*** like the model with a sleeveless black t, it looks amazing either way. So glad I got this!