Starfleet 2293 Vest [Mens]
Men's cut [see the women's cut]
Connect with the legacy of Starfleet's youngest starship Captain, James T. Kirk, in the Starfleet 2293 Vest. Originally worn by Captain Kirk while in the Nexus reality, we've brought this temporal anomaly to life with an impeccably tailored fit. Two pockets and smart construction transform the Starfleet 2293 Vest to a piece of useful and dependable daily wear. Choose from Monster Maroon, Discovery Blue, or Section 31 to make this streamlined vest part of your casual duty attire.
Features
Durable fabric with slight stretch

Asymmetrical zipper

Square neckline

Fully lined with breathable fabric

Two snap closure external pockets

Back vents for freedom of movement

Made in the USA

Dry clean
Colors
Monster Maroon - Port  with black accents and black thread
Discovery Blue - Blue with black accents and black thread
Section 31 - Black with black accents and dark grey thread
Customer Reviews
Write a Review
Ask a Question
Filter Reviews:
customer service
Volante
vest
design
Quality
blue
section
colors
captain
size consultant page
05/16/2020
Kent W.
United States
Warp Speed Ahead!!!
I have wanted this vest since I saw ST: Generations as a Kid. Volante did a great Job with the design and it looks great. the colors are exactly what I expected and I would recommend to any Trekkie!! The vest is great quality and the Customer Service is outstanding!!! Send your measurements to the Replicator ...( I mean size consultant page ;) ). and feel like a captain Exploring the Galaxy!!!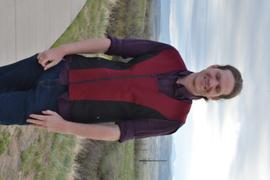 05/16/2020
Will R.
United States
Great Vest!! Stylish for any frontier.
I love this vest, It looks great. The blue I think looks good. Volante Has great customer service!!! Definitely would recommend!!!!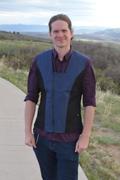 05/14/2020
Ben D.
United Kingdom
Marvellous!
Fantastic waistcoat. Really comfortable, fits perfectly, and as well made as ever. It's the exact blend of dapper and sci-fi intrigue for any occasion. Also, fun thing I discovered: I got the Section 31 version and when you pair it with the Picard Jumper you can absolutely pull off a Picard à la First Contact look!