Unifit
Now you can add a zipper to your Wraith! After adding the Wraith to your cart, a pop-up window will appear asking you if you want to add a zipper. Select Add to Cart to turn your Wraith into a zip-up hoodie!
Not one soul out of doors, the world is asleep;
And the Wraith on silent feet does creep.
On it lurks, stalking through the night
And its solitary council keeps 'til first light.
Reintroducing the Wraith! Inspired by the cold smell of snow to come and by tattered leaves blowing in a grey landscape, the Wraith will steal into your heart as soon as you try it on. This elegant design is the coziest that Volante Design has ever made. It is a custom made cotton sweatshirt fleece that wears beautifully and only gets softer with age. The dramatic collar and carefree folds look stunning combined with our Automata Vest or any other jacket of your choice. The kangaroo pocket is both spacious and unobtrusive. Both the sleeves, hood, and waistband have a raw edge that make this sweatshirt truly unique. Completely machine washable and pre-shrunk, the Wraith has quickly become a staple of our wardrobes. Get it for yours today.
We call this cut Unifit as opposed to "unisex" because the term unisex as is currently defined is "a shape that is designed to be suitable for both sexes" and suitable just doesn't cut it for us. The Wraith is available in 10 sizes that will cover the measurements of our Women's size 33 to our Men's size 51. This is made possible by the side panels of the Wraith being entirely of stretch cotton.
Features
Machine washable
Pre-shrunk
Kangaroo pocket
Distinctive raw edges
Paneled cowl hood
Durable jeans grade thread
Unifit sizing
Machine wash and dry 
Colors    
Devil's Fury - maroon with black accents and grey thread

Black Garnet - black with red accents and red thread
Fallen Angel - navy with black accents and royal thread
Victorian Eclipse - black with black accents and tan thread
Victorian Fog - charcoal with black accents and tan thread
Customer Reviews
Write a Review
Ask a Question
Filter Reviews:
hoodie
sleeves
sweatshirt
torso
piece
Volante
size
item
arms
complaint
10/20/2020
Alexander H.

United States
So lovely, but just a little bit off.
I'll give my only criticism of this item straight off the bat, as it is so minor I feel it doesn't bear too much warrant. Due to the item not having an elasticated hem like a traditional hoodie, it can ride up a little, making the item somewhat draughty, an issue perhaps worsened for me due to having a rather long torso. Under any circumstances, I would have requested for Volante to swap the item for me, but considering both that customs held the item so long that the item took longer than anticipated to arrive, and that I have worn the jacket twice to give a solid review, I feel this is unfair to do so. And now, onto ALL the positives. WOW is a very good way to sum this hoodie up. Even for one so fitted the elastic segments of the pattern permit wonderful freedom of movement, even swinging your arms about feels as easy as wearing a nice loose t-shirt. As for the main fabric, it may sound a little contradictory but it has a pleasant roughness, and feels honestly like it would never wear out no matter what you do. The switching is actually quite wonderful to look at, with the gold thread making a pleasant cyberpunk style contrast with the black fabrics and the shapes make for a unique silhouette. This is not even getting into the hood. The deep cowl hood is a wonderful change for those of us who might like our necks covered up and our faces more protected, but it folds down so nicely when not in use you never feel especially constricted. Overall, a solid and very desirable product from the Volante team. Just bear in mind about where your waist falls. Enjoy everyone!
08/22/2020
Grace B.

United States
Nice
The Wraith is comfy, sleek, and stylish. Two of those words I never expected to use for a hoodie. I like that the hood can be folded to be more of a cowl, and I of course enjoy the attention to detail.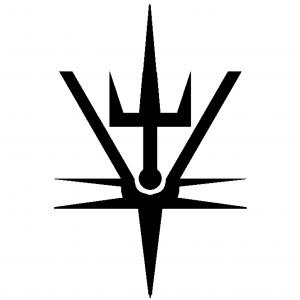 CG
08/16/2020
Caleb G.

United States